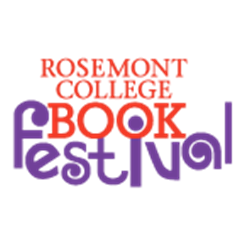 I'll be appearing at the first annual book festival at Rosemont College. This new festival is designed to support authors, small indie publishers, literary journals and the community of book buyers. In addition to the many wonderful books, there will be panel discussions, small workshops and readings throughout the day.
I'll be reading my short story The Price Is Right at 1:00 p.m.-ish on Connelly Green. I will also be reading excerpts from my non-fiction narrative Living with Ghosts.
Rosemont College 1400 Montgomery Avenue Rosemont, PA 19010 1.888.2.ROSEMONT / 610.527.0200. For further information, click here.
MAY 4 | 10 A.M. – 4 P.M. | CONNELLY GREEN AT ROSEMONT COLLEGE