Links
Disclaimer: External links are provided for reference purposes. Gemini Wordsmiths is not responsible for the content of external internet sites.
Beta Readers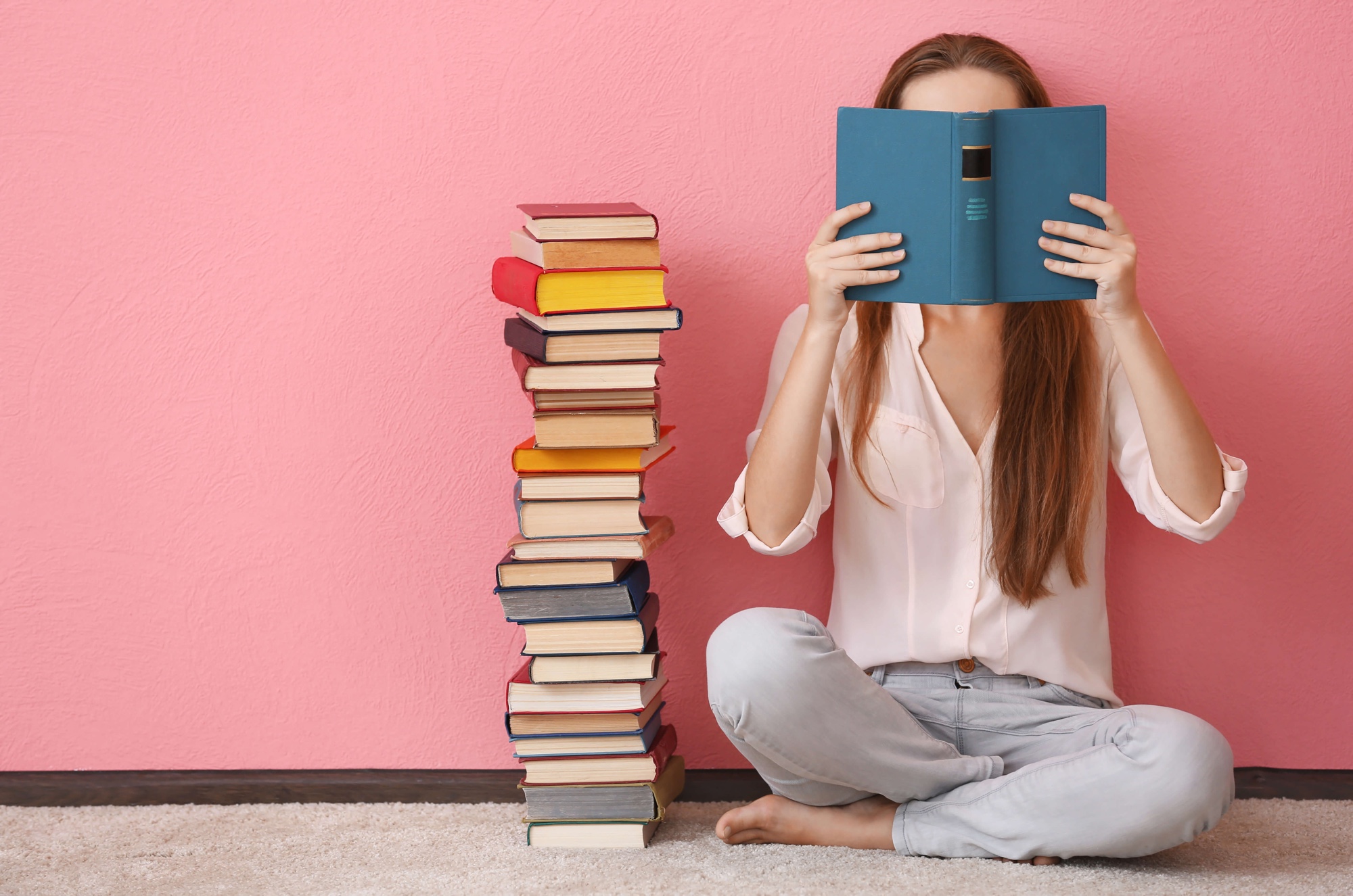 We belong to numerous writers' groups and hear the same question repeatedly. "What do I do after I finish writing my manuscript?" We recommend using Beta readers—objective, voracious readers who love to review manuscripts prior to submitting them to editors. Betas usually do not charge a fee. Beta readers will review a manuscript for plot flaws and give an author suggestions to improve the verbiage. Beta readers do not go in-depth, as editors do. We've compiled a list of readers/writers willing to Beta-read. We provide a list only and offer no guarantees. If you'd like to be a Beta reader, please let us know and we'll add your name and contact information. If you are seeking a Beta reader for your newly completed manuscript, please review the list.
Featured Author of the Month
September 2019:
We interviewed the Los Angeles-based prolific, extraordinary, multi-talented novelist, screenwriter, and film director, Eric Red. On top of all of his professional credits, the guy is so nice!
The Gems: "Hey, Eric. Give us the lowdown. We know you're famous for writing the movie The Hitcher, but what else can you tell us about yourself? First, give us your bio, and then answer just a few questions."
Eric: "My professional bio sounds like this:
Eric Red is a Los Angeles-based novelist, screenwriter, and film director. He directed and wrote the films Cohen and Tate for Hemdale, Body Parts for Paramount, Undertow for Showtime, Bad Mood for Warner Bros. and 100 Feet for Grand Illusions Entertainment. His original screenplays include The Hitcher for TriStar, Near Dark for DeLaurentiis Entertainment Group, Blue Steel for MGM, and The Last Outlaw for HBO.
Mr. Red's first two novels, Y/A thriller Don't Stand So Close, a dark fantasy called The Guns of Santa Sangre and its sequel The Wolves of El Diablo, are available from SST Publications. Two other novels, a science fiction thriller titled It Waits Below and a mystery crime thriller titled White Knuckle, are published by Samhain Publications. The first two of his Joe Noose Western novels, Noose and Hanging Fire, are published by Kensington Books. His next two Joe Noose books, Branded and The Crimson Trail, will be published by Kensington Books in 2020.
His recently published horror and suspense short stories have been in Cemetery Dance magazine, Weird Tales magazine, Shroud magazine, Dark Delicacies III: Haunted anthology, Dark Discoveries magazine, and Mulholland Books' Popcorn Fiction, among others.
He created and wrote the sci-fi/horror comic series and graphic novel Containment from SST Publications and the horror Western comic series Wild Work for Antarctic Press.
Mr. Red is a member of the Directors Guild of America, the Writers Guild of America, the International Thriller Writers, Horror Writers Association, and Western Writers of America.
Mr. Red's website is: www.ericred.com."
The Gems: Thanks for your official bio. Now we're going to ask you some personal questions.
Was your first published credit a novel or a movie? 
My first writing credit was a produced screenplay, the movie The Hitcher, which I wrote in my early twenties. Didn't write a novel until I was in my mid-forties.  I've written and published eight since. So my early start writing scripts was balanced by my rather late start writing books!
Do you prefer writing novels or scripts?
Novels, by far. It's the ultimate form of prose storytelling for an author. There are so many more storytelling tools at your disposal than with a screenplay. And when the novel is done, it's done, there to be read. When a script is finished, it's not "real" until it becomes a movie.
However, my background as a screenwriter was excellent narrative-training for becoming a novelist because it is second nature for a screenwriter to craft a propulsive narrative and cut out anything that isn't necessary or doesn't advance the story. And screenplays are all about the dialogue, another skillset useful in writing novels.
What or who was the inspiration for your first movie? First TV series? First novel?
There were two inspirations for my first script The Hitcher: the TV movie Duel and the rock song "Riders on the Storm" by the Doors.
Do you have anything coming out soon, such as a movie, TV series, or novel?
Hanging Fire, the second novel in my bestselling Joe Noose Western book series, just came out in Mass Market Paperback and digital editions from Kensington Books. They are in bookstores across the country. The next two Noose books, Branded and The Crimson Trail, are on Kensington's release slate.
And my Paramount theatrical horror movie Body Parts, which I wrote and directed, will be released on Blu-ray by Shout Factory in January.
Did you have a mentor? If so, who? Do you mentor anyone?
I never had any mentors. Authors mentor themselves. Writing is something you do on your own. Nobody helps you do it. More than any other endeavor I know, writing is an experience of being on your own, doing it alone. That's what it takes. So the whole idea of mentoring doesn't make any sense in my view.
Anything else you'd like to share with our readers?
 Just that I love my job, and hope you enjoy the books and films. For me, a book or a movie above all else must be entertaining. I'm a storyteller so for me it's all about entertaining the reader.
 Where can we find a list of your published credits?  
My IMDB page is: Eric Red – IMDb
Thanks for inviting me to be in your newsletter!
Thanks so much, Eric! We can't wait to read all of your upcoming works, and see your movies!
August 2019:
We interviewed Merry Jones.
My twentieth book comes out in October, another expected in 2020. This one, WHAT YOU DON'T KNOW, is my first domestic suspense novel, a stand-alone. My other novels include the Elle Harrison suspense novels (The Trouble with Charlie, Elective Procedures, and Child's Play), the Harper Jennings thrillers (Summer Session, Behind the Walls, Winter Break, Outside Eden and In the Woods), the Zoe Hayes mysteries (The Nanny Murders, The River Killings, The Deadly Neighbors, The Borrowed and Blue Murders). I've also written five humor books (e.g., I Love Him, But...) and two non-fiction books (e.g., Birthmothers). I won the Best Book Award 2017 for Child's Play from American Book Fest.
I've written all my life, but didn't try to get published until my forties, while I was home with two small daughters. Didn't start writing suspense until my husband had a serious cancer that I couldn't control, so I wrote the cancer as "bad guys" I could overcome. (He's fine, now. But the stress of the unknown and the powerlessness of my situation set me on a writing path.) I taught college writing for about fifteen years, have been a regular contributor to magazines like Glamour, and earned a B.A. from Cornell and an M.A. from the Annenberg School at Penn. These days, with the Liars Club, I cohost The Oddcast podcast and a monthly writers' coffeehouse at Main Point Books in Wayne, PA.
In addition to the Liars Club, I belong to the usual suspects: International Thriller Writers, Mystery Writers of America, and The Authors Guild. When I'm not writing or watching my new baby granddaughter, I'm on the Schuylkill River, sculling as a member of Vesper Boat Club.
My website is MerryJones.com.
WHAT YOU DON'T KNOW comes out October 8 and is available for pre-orders now from your fave indie bookstore or online).
It's the story of Nora Warren, the wife of a lawyer, mother of two girls, and murderer. Or at least she feels like one.
For decades, Nora has kept secret the facts about her brother's suicide, even pretending he never existed. But, when she suspects that her husband Dave and close friend Barbara (the wife of a popular Senate candidate) are having an affair, those secrets—and Nora's dark side—resurface. In the ensuing suspense and conflict, Nora confronts timely issues of good and bad parenting, trust and betrayal, power and abuse of power, bullying and survival. Oh. And murder. Fun, right?
This month, July 24, I'm at Fox Chase Library in Philadelphia PA for a Mystery Writers of America panel. Every third Sunday of the month, I'm at Main Point Books in Wayne, PA for a Liars Club Coffeehouse. Every Thursday, I'm on the Oddcast Podcast via Project Entertainment Network and other sites. In the fall, I'll have several more appearances at book clubs, bookstores and conferences to support the new book, but don't have the dates yet. I'll also have a blog tour and giveaways, etc., to launch the book.
Also, WHAT YOU DON'T KNOW is from Filles Vertes Publisher, distributed through Ingram.
Thanks again. Love you guys–Merry
Other Places to Submit
You can submit your other stories here.