Celestial Echo Press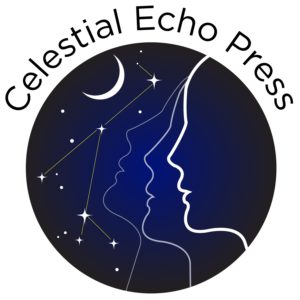 Celestial Echo Press is a small press publishing house based in Roslyn, Pennsylvania.
Thank you! We have received an overwhelming response to our call for submissions for short stories based on the theme of twins. The judges are reading and authors will receive acceptances or declinations by September 15.
If you'd like further information on our upcoming publications and future calls for submissions, and you're currently not on our distribution list, sign up! We'll be sending out monthly newsletters, and also posting updates here on our website, and in our Celestial Echo Press Facebook group.