Ann Stolinsky
Ann is the younger of the two Geminis, having been born about 11 months after Ruth. Ann's first publishing credit was a poem in an anthology titled, Male and Female Under 18. Ann received a certificate in editing from Manor College and is a graduate of New York Times best-selling author Jonathan Maberry's Short Story Class. Her editing skills have been honed on PR materials, websites, newsletters, short stories, poems, game rules, articles, and more. Her writing skills have developed while creating poetry, short stories, content for websites, game rules, tweets, PR materials, articles, newsletters, and more. Several of her short stories have been published in various magazines. Ann owns Gontza Games (www.gontzagames.com), an independent board and card game company, in operation since July 2002. Ann is the proud mother of two daughters, two sons-in-law, and one incredibly beautiful and smart granddaughter.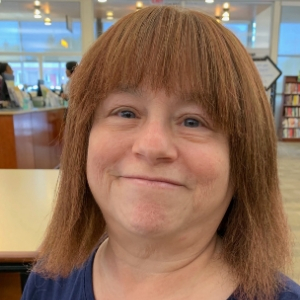 Ruth Littner
Ruth earned a B.A. in English from the State University of New York at Buffalo and a teaching certification in secondary English. She also holds an M.A. in administration from Goddard College in Vermont. She is a twice-contributing author to the anthology series Not Your Mother's Books, published by the same folks who created the Chicken Soup for the Soul series. She is the author of (as-yet-unpublished) Living with Ghosts, a non-fiction narrative that examines the PTSD legacy of the Holocaust through three generations. She is a graduate of New York Times best-selling author Jonathan Maberry's Short Story Class. She has been proofreading and editing for over 25 years. Outside of work, Ruth enjoys playing volleyball, traveling, reading, knitting, writing, and cooking. Ruth lives in southeastern Pennsylvania with her two cats.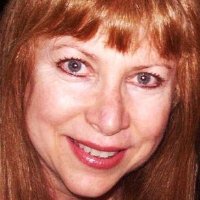 Gemini Wordsmiths
Gemini Wordsmiths, a women-owned business, was founded in 2011 in Willow Grove, Pennsylvania. As karma would have it, Ruth, Ann, and Gemini Wordsmiths were all born under the astrological sign of Gemini.
Every project is given the same intense review, regardless of whether it is a one-page document or a 100,000-word novel. And instead of getting one editor for their dollars, our clients receive a second set of eyes at the same cost, as both editors review each project separately and then collaboratively
Gemini Wordsmiths has an A+ rating with the BBB, and is a longtime member of the Eastern Montgomery Chamber of Commerce. The Gems support their local writing community including Open Book Bookstore, Barnes & Noble, the Writers Coffeehouse, and the Philadelphia Liars Club. They can handle multiple tasks and deadlines, and can offer 24-hour turnaround on small projects if requested (for an extra fee, of course!).